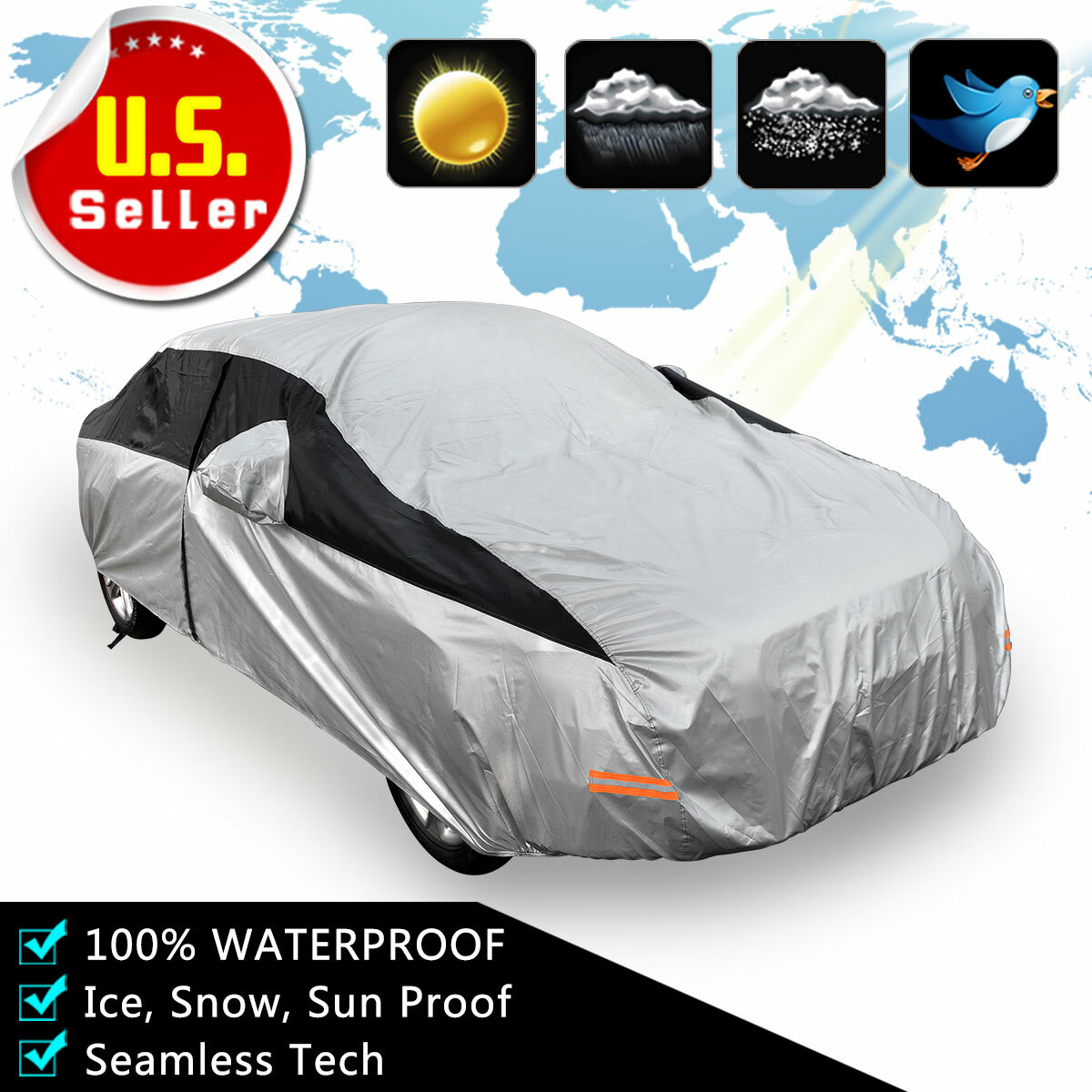 Full Car Cover Waterproof Breathable Universal Fit Rain UV Resistant W/zipper US Description: Color: Silver & Black Dimension: 200"L x 70"W x 47"H Season:Spring, summer, autumn, winter Where to use:Outdoor & Indoor Material: 210D oxford fabric Package:1XCar Cover;1X storage bag ;2X Windbreak Straps;1 X Zipper Feature: 1.100% Waterproof UV-Proof, Waterproof Car Cover - Provides protection from damaging UV Rays, Dust, Birds, Rain & Scratch 2.It effectively prevent the dust into the car, keeping the car inside and outside clean and tidy. 3.Light weight and Easy to wash and collect. 4.Our fabric lining is very smooth, abrasion resistant that is safe and gentle to paintwork 5.Left to right under body strap helps to hold the cover during windy season. It made from same material of car cover that does not scratch paint. 6.Side view mirror pockets insert makes cover more durable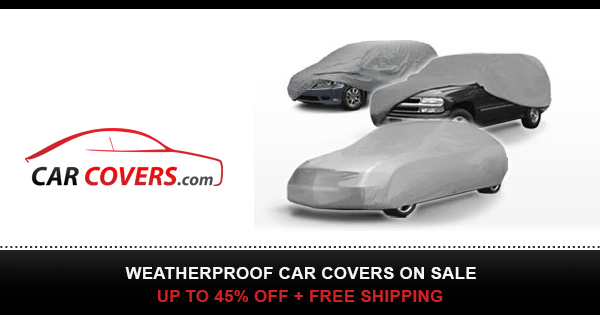 Corvette Ultraguard Indoor/Outdoor Car Cover, 1997-2013 - $186.49

Dependable Protection From Rain, Snow, Ice, Tree Sap, Dirt And Debris
Designed For Indoor And Outdoor Use
Custom Fit For Your Corvette
Solf Cotton Inner Liner Provides Paint Protection
210 Denier Polyester Material Is Machine Washable & Folds Compactly For Storage
3-Year Limited Manufacturer Warranty
Theme Matching Storage Bagā¦Material Is Different From Car Cover

You never know when you'll need to protect your C5 Corvette from the elements. You might be doing a project in your garage and need to store it outside for a while. You might be storing your Vette in your garage but need protection from scratches and dings. Whatever the case may be, the Ultra Guard car cover is an excellent indoor and outdoor car cover at a great price. The Ultra Guard car cover is made of a 200 Denier polyester material with a water resistant coating on the outer layer and a soft cotton layer on the inside. The 210 Denier is a very durable, strong, heavy weave, which will not rip or tear easily. It does an excellent job of reflecting sunlight, while keeping rain and animal droppings from damaging the vehicle finish. The special soft cotton inner layer protects the most delicate paint finishes.  Trust Eckler's Corvette for all your 1997-2004, performance and accessory needs.
Below is only an example of what you might find here from time to time.

Rampage 1303 EasyFit Car Cover 4 Layer w/ Lock Cable Storage Bag

Custom Fit Vehicle Covers provide 4 Layer Breathable, with Lock, Cable & Storage Bag with a snug fit Custom designed cover follows specific body contours and includes allowances for distinctive vehicle features such as bumpers and exterior mirrors.

Unique 4-layer non-woven polypropylene construction blocks harmful paint contaminants with a rugged Spun Bond outer layer attached to two melt blown middle layers of added protection and joined with a softer inner layer to produce a water resistant fabric that protects vehicle finish from the elements while maintaining breath-ability to avoid temperature and moisture build-up under the cover.

Unique diamond bond pattern allows air and humidity to escape preventing paint deterioration from trapped air and moisture
Non-woven fibers are naturally water resistant and will shed water under normal conditions
Ultraviolet protection against sun and heat buildup
Features double stitched elastic hem in front & rear to secure under bumper
Side grommets for tie downs or security cable lock
Includes lock, cable, and storage bag
Please check Rampage application guide
14ft 1" to 15ft
....